How can a bikefit help you?
An optimized position is crucial for your performance and comfort. No matter if you riding a road bike, MTB or triathlon/time trail bike.
The right bikefit for you improves comfort and performance, reduces risk of injury and improves the joy of riding your bike.
Through countless bikefits and experience with the different bikefitting systems we have gathered knowledge and know-how. We have tested multiple positions. At Frank Institute of Sports in Odense you are ensured the latest knowledge. We have the most accurate measuring technology developed to medical rehabilitation. Most importantly we deliver an athlete-specific point of view with your body at the center of attention.
With our bikefit you will have
A start-up meeting looking into your cycling and sport history, your training and ambitions
A thorough examination of your anatomy including mobility, strength and stability
Real time analysis of your body on your own bike mounted in a hometrainer through our 3D full-body motion capture cameras
Adjustment of your bike with specific focus on the contact points of the bike (pedals, cleats, handlebar and saddle)
Catch-up after 4-6 weeks, where you have had the time to work your way through a customized training program helping you improve and further discover your new bikefit. This includes a re-fit where we evaluate and validate the changes with feedback from you and our 360 degrees motion capture technology
Duration: 120 min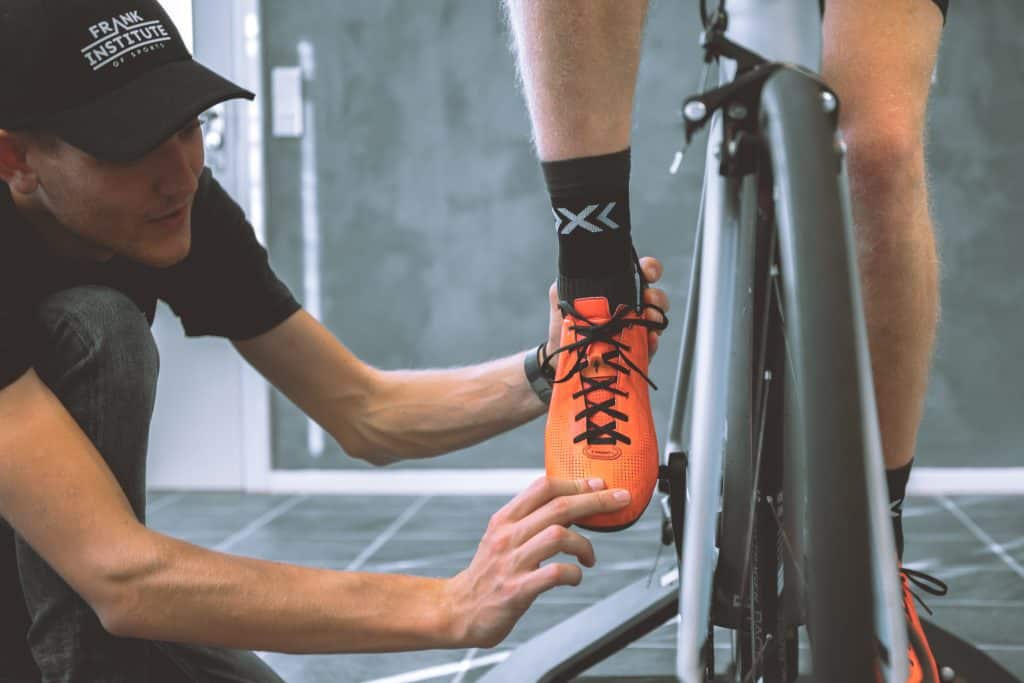 Price: DKK 2200,-
The price includes 1 hour catch-up after 4-6 weeks
Do you need more time to further dig into your position optimization, bikefit, movement pattern and/or injury prevention? Extra time can be added at the cost of DKK 400,- per started half hour. Please note that if you fail to attend an agreement without cancellation, a non-cancellation fee will be imposed. The fee depends on the length of the agreed time.
Cancellation is possible 24h in advance through our online booking or by phone +45 22 61 00 12. Cancellations later than 24 hours in advance will lead to a cancellation fee (50% of the booked service). This way we have the option of offering the appointment to another customer and thereby providing our customers with the best possible service.
Check out our booking system if you have more bikes. We are ready to help you improve.
After testing countless bikefits on my own body through my time in road racing I have found that not all bikefit concepts are created equal. A bikefit should be individualized putting the rider in center of attention.
Ultra cyclist & founder of Frank Institute of Sports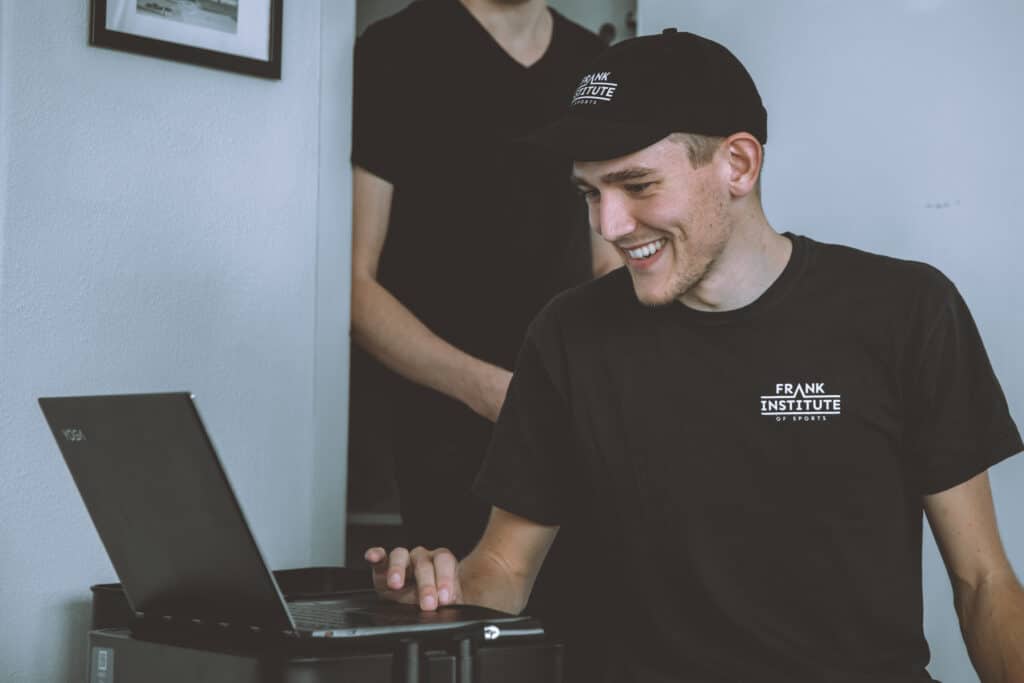 What makes our bikefit unique?
Before I started working with bikefitting I decided that I wouldn't compromise quality. I asked myself: "What does it take to make the best possible bikefit for everyone?" I came up with 3 basic things which all quality bikefits should consist of:

Accurate and true numbers and measurements
Evidence/Science based testing and knowledge
Individualized body understanding
Our bikefit is a dynamic process. Training and guidance are indispensable parts of the bikefit. Thanks to our 3D real-time motion capture technology and no-nonsense approach we ensure that you end up with a bikefit appropriate to your current level. Flexibility, strengths, weaknesses and the possible asymmetry in your current movement pattern is all part of the process.
A correct bikefit prevents injury. If you are already struggling with an injury it might be worth having a look at your fit. Through our movement analysis, manual screening process as well as strength and stability tests you will ride away with more knowledge on how your body works. Drop by in Odense and let us help you ride faster, safer and with more joy.