Race Debrief: The Danish Ultra Double – part 2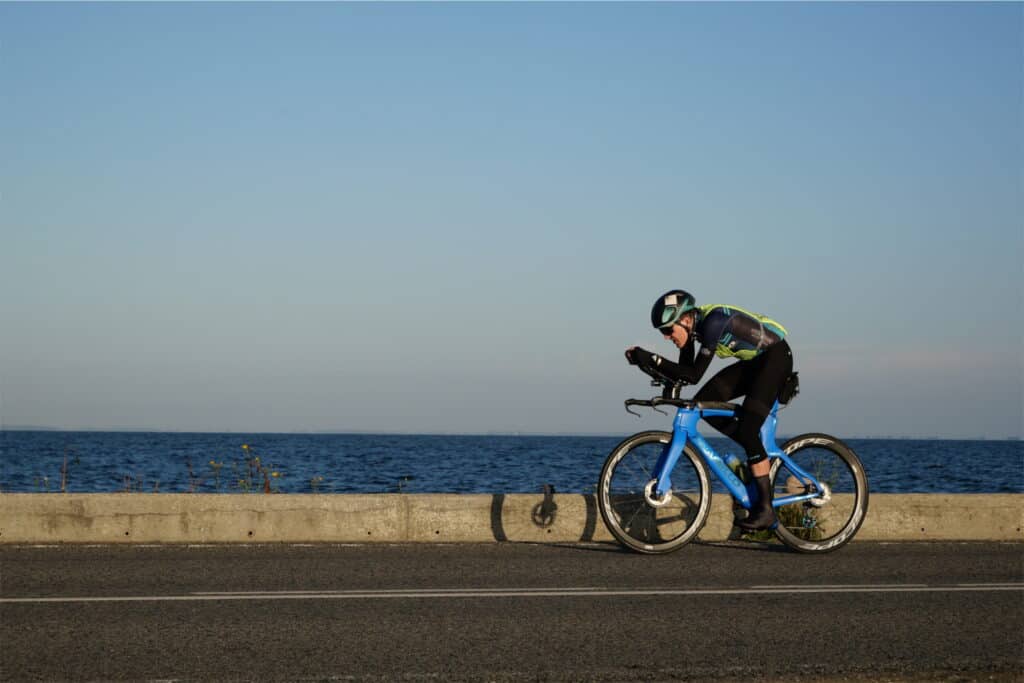 If you are reading this you have probably seen Race Debrief: The Danish Ultra Double – part 1. If not I highly recommend you take a look at it. How I set the target of being the first rider to win both Danish 24-hour races in the same season. Midt24 and Helnæs24.
Helnæs24 – Release hell
For the second part of the Danish ultra double I had a very different strategy than at Midt24. The route for Helnæs24 suited me quite a lot better. I felt more comfortable gambling a little by starting out too fast. The crew chief didn't agree with the strategy. But taking that my form was better than for Midt24 he accepted a little risk. In ultra cycling pacing is often the key. Going too fast too soon will more often than not cause you to drop your pace or even quit the race.
Weather-vise the conditions from race start was close to perfect with very little wind, no rain and reasonable temperatures. "It might actually be possible to break some records," I remember thinking. To my surprise a lot of riders not only followed my "too fast" pace the first 3-4 hours. They actually passed me and increased the speed. For a short moment I started doubting my own pacing. I was pushing way more than at Midt24 but yet some riders were still going faster. Was I just not fast enough?
During the next couple of hours I had to really pull myself together to keep the higher intensity. I had agreed with the crew that I was allowed to drop the watts after six hours. Going a little slower in the middle before increasing the pace again by the end of the race. I kept reminding myself of that plan and tried to stick to it. A little less than 10 hours in I had just shy of 36 km/h in average speed. I was feeling fine and had decreasing the power output to my target. Problem was that the wind was increasing rapidly causing my speed to drop too. With 12 hours to go I was still ahead of plan for the race record, a new personal and national 24-hour record…but I didn't feel on top of my game.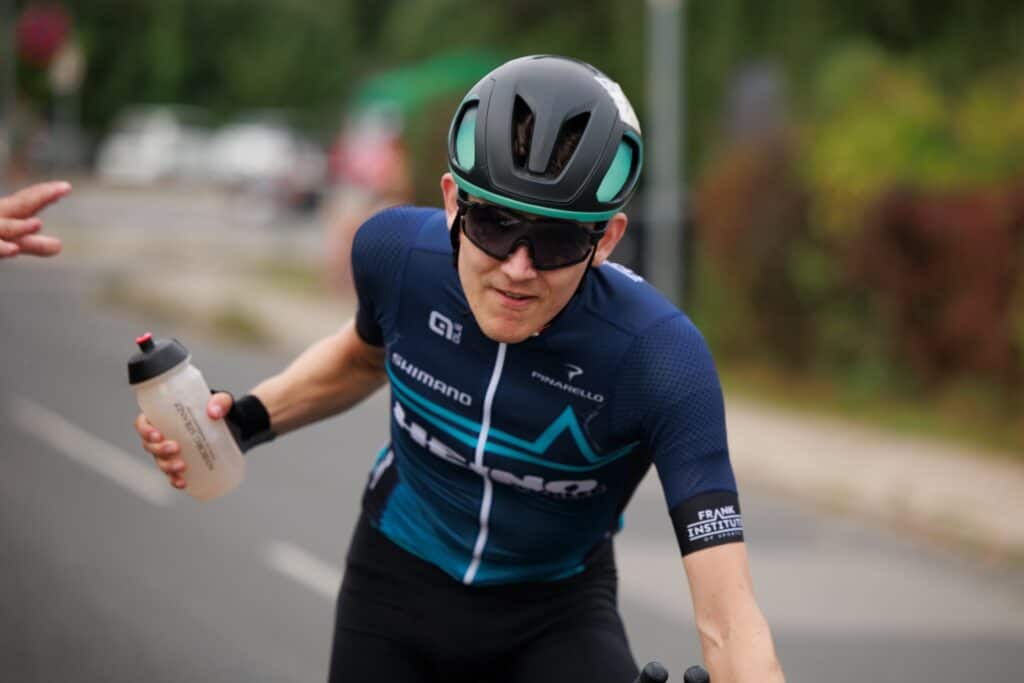 The bill for going too fast
In the following six hours of night riding the speed was dropping and so were my watts. I did not manage to "catch" the pace as I had planned. My stomach was not really absorbing the energy needed to increase the power. I guess that's the bill for going too fast in the start. To my luck all other riders seemed to be suffering more than I at this time. I had a reasonable gap of more than 35 km to second place. We decided to hit the reset button with a 10 minute rest break in the pit. It worked and I could increase the pace again. Too late for records though as the wind and hours with low speed had cost too much. With two hours remaining we knew that nobody could close the gap to me. Helnæs24 and the Danish ultra double – part 2 was mine.
Evaluating the Danish Ultra Double and Helnæs24
Now a few weeks after Helnæs24 I've spend some time evaluating the two races and the performances. No doubt that I'm proud of both races because they were won in very different ways. On the other hand I also got a little lesson at Helnæs24 when it comes to nutrition and poor pacing. I'm happy about the way the crew and I quickly changed target from national record to damage control. How we were capable of keeping our focus on the main target of winning the race. Having a plan and executing to perfection is extremely difficult. Messing a plan up by being too ambitious and having to pick up the pieces and keep fighting with whatever you have got left is a whole another level of difficult. But so is the reward when you manage these difficult situations together with your crew.
---
If you liked this race debrief from the Danish Ultra Duble – part 2 you might like the race report from Caroline and her Helnæs24. All pictures by Simon Roesskov Photo, Søren Tideman Lassen and Helnæs24.