Race around Denmark – Race report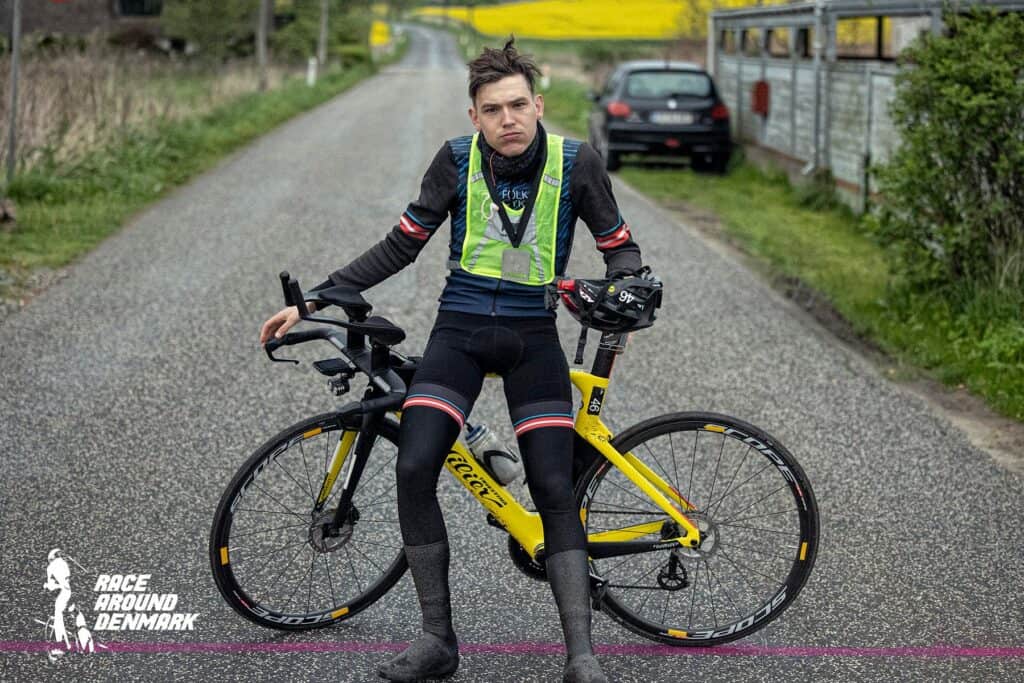 400 km can sound like a short race when you have a 24h record of 801.08 km. Never the less this was the challenge of my Race around Denmark 2021 starting last Friday. I was very much looking forward getting back to racing with a very motivated crew behind me.
The target for Race around Denmark was to test a few things. First of all different pacing strategies towards other targets. Second to get back into the rhythm of racing with a support car navigating through an unknown route in Denmark.
The route for Race around Denmark
The parcours was quite hilly from the start (the first 75 km). This was followed by a longer flat section in the middle. 250 km with wind (and as the race unfolded a lot of rain). Finally a hillier 75 km to finish of the race. What made the whole race more interesting was the late start (16.30) which made it mostly a night ride. Something which I rarely do in training and need more practice doing as I can improve a lot there.
The strategy for Race around Denmark was to start with a consist pace. Trying to push the watts needed to go fast in a 24h race while trying to stay aero. This even though the route was much more suited for changes in position with multiple short out-of-the-saddle hills. I soon caught all riders except one. It is always difficult not to over-pace when you have "rabbits" to catch in front of you. Together with the crew I believe we executed nicely. After 6 hours of pace-testing the plan was to see where we were in regards to distance and my feeling. Whether on not we should try to increase or drop the pace.
My overall feeling wasn't great. Beforehand I knew that I wasn't close to peak shape. It would be more of a mental game coming back to racing at this point. This kind of made it extra exciting. Seeing how I would perform in Race around Denmark. We always work with a scale regarding my overall feeling during racing. This way my team have an indication of my well-being compared to earlier races and challenges. After 6 hours I indicated 5 to 6 out of 10. We decided to drop the pace into my all-day pace. This soon showed on the score board where a couple of riders were riding faster than me.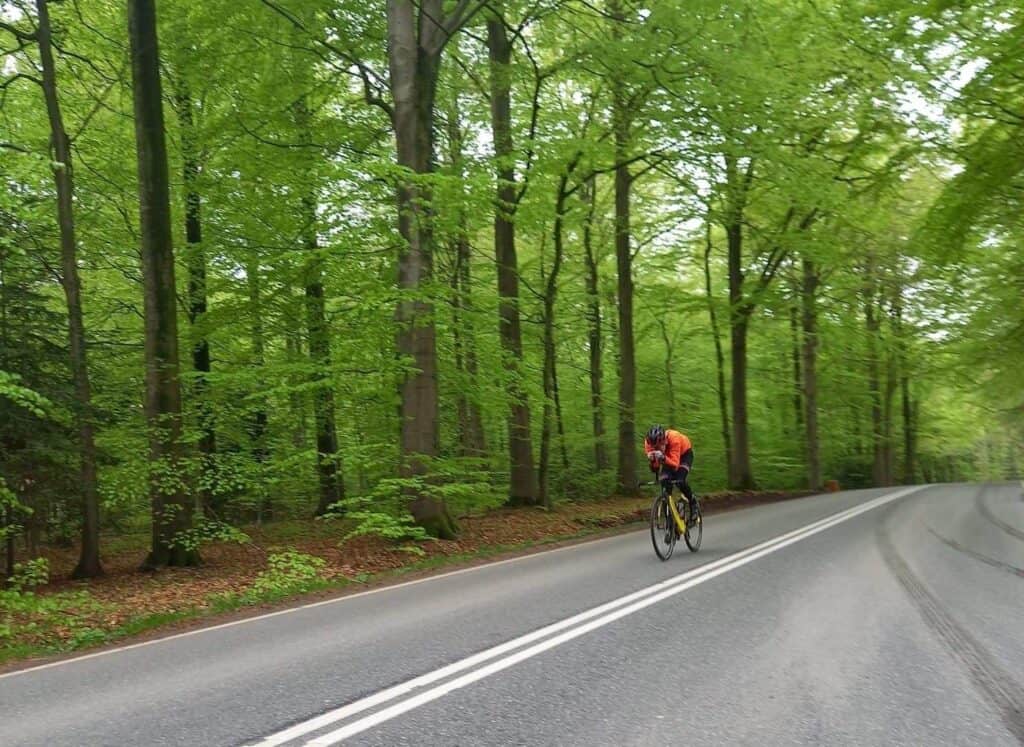 Here comes the rain
Around midnight the temperature had dropped quite a bit. The consistent rain from the Western coast of Jutland had been following us for some hours. At the 300 km mark we decided to stop for a clothes and shoe change. One rider was in front of me (riding in another category). It would take an increase in speed to close the gap. This to win both the team, supported and unsupported category of the race. An increase which I with my current shape knew wouldn't be possible.
The Endgame
The endgame of ultra races is always important. Do you finish it off strongly or with pain and regret? The last 30 km I made a mental count-down trying to increase the watts every 5km. The legs responded very well and the final 5 km felt powerful and with more energy in the tank. A victory in the supported category, 2nd overall and a lot of experience gathered towards the big targets of 2021. A great endgame.
---
Analyzing Race around Denmark
How often do you or your coach analyze your training? If the answer is often or every time you should definitely spend some time analyzing your races too. Even though Race around Denmark was "only" 400 km there is a lot of experience to take from it.
The crew and I learned a lot about…
…my new position which we have developed over winter. I have put in quite some work measuring aerodynamic drag coefficient up against long distance comfort and power output. More on this topic and the process of position optimization in another post.
…our pacing strategy for 24h races and my current level of fitness. I can design a much better training schedule for the coming period after this test at Race around Denmark.
…weather adaption in the wet and cold conditions. Training and racing at night and adapting to wind and heavy rainfall at night is important. In the race we tested a couple of new products to make rainy races safer and faster come peak shape.
…staying sharp when it comes to our communication, nutrition and hydration. Factors where many ultra cyclists and their teams fail. We did test a new addition to my diet which seemed to be working very well. More analysis is needed but nutrition is a key focus point in my preparation for long distance events this year.
…continuing when the legs are not there. I never found a perfect rhythm in the race. Practicing to keep going even when the legs are not there. A skill only mastered by riders who train it.
Finally, it is very nice to get a confirmation. My basic level of fitness is up for 400 km of riding without any recovery problems. Today (Sunday) I am back in training preparing the next target of the year with more knowledge and focus on progression. Thanks for a great Race around Denmark.
---
If you liked this post you might like the race debrief from my last 24h race in Italy right here.