Time Trial Italia 24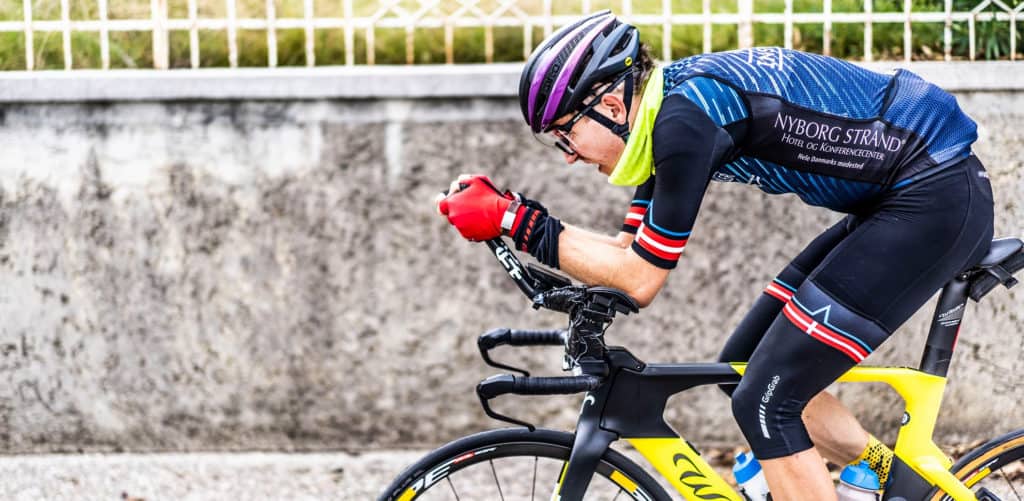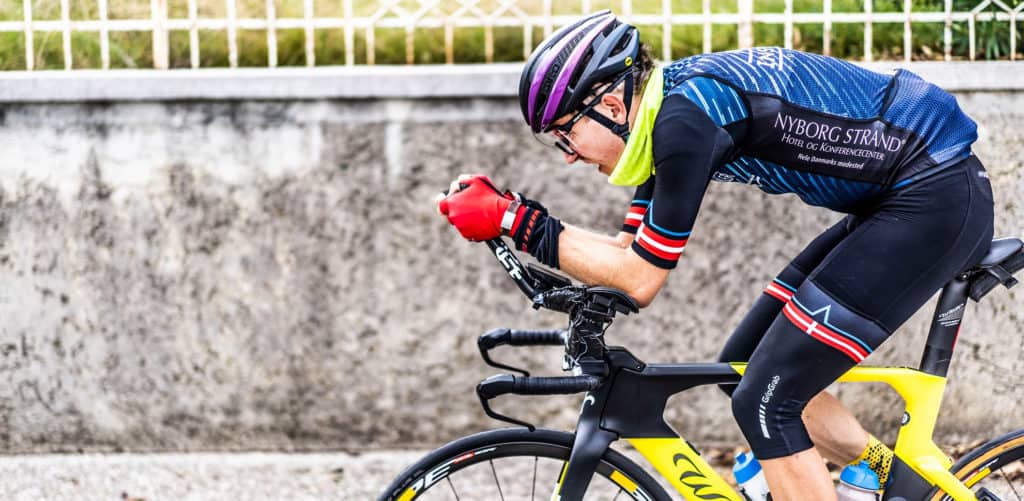 A special year like 2020 takes a special ending, I guess. That is the feeling I am left with after returning home from Italy and the ultra cycling race Time Trial Italia 24. The race was not originally in my race program for 2020 but like most of the year everything changed duo to Covid-19.
After the success at the national 24h-race in Denmark (see race debrief here) with a new 24 hour national record I was really looking forward to the World 24h Championships and my ambition of improving my 5th place overall from 2019. As the race approached it became clear to me that racing in the US would be very unlikely with the current travel restrictions duo to Covid-19. So a couple of weeks before the Time Trial Italia 24 I started looking for alternatives to the World Championships.
Challenges in a Covid-19 world
All my preparation this year has been towards flat and fast ultra cycling races like Race across Germany, Midt24, Helnæs24 and the Worlds but with only a month left of the season I had to find a race located in a Covid-19 possible location. The decision was made to race Time Trial Italia 24 even though the route with its +400 meters of elevation per 24 km with steep ramps going up towards 16% was far from ideal to my preparation. It definitely asked for my lightest setup with Scope R3 wheels and other lightweight components.

A few days before lift-off the plan of flying to Italy was interrupted by new travel restrictions which would force me to go into quarantine at the intermediate landing airport. Change of plans once again. Going to Italy by car with my girlfriend Caroline as only crew-member would put a lot of pressure on her being both mechanic for my Wilier-bike and doctor for me but with some help from Denmark where Per and Morten would take care of the pacing strategy it should be possible. Safely arrived in Italy I had the chance of making a couple of test-runs on the ultra cycling race-lap testing tires, tire pressure etc. for the Time Trial Italia 24. Going into the race I felt ready and fast.
Race day – Time Trial Italia 24
On race day everything went smooth. Caroline and I arrived at the starting area where the Time Trial Italia 24 ultra cycling race organization had made a very secure environment for riders and crew. I was focused and to be honest I did not really care about the competitors, the cold weather or a forecast with heavy showers during especially the night. Together with the crew in Denmark we had made a plan and a pacing strategy. I felt confident that it would be enough to finish in the top of the overall standing and my condition was at least as good as it was for Helnæs24. I went to the start line…3…2…1…Go Frank Go.
"You don't puncture in Italy"
Well, the subtitle says it all. I had the discussion with the mechanics at Folkebo Cykler before leaving for Italy. I've been testing several tires from my tire partner Schwalbe throughout the year and thankfully I have all tires in the line-up available. I had done my homework and tested tires on the lap in the days leading up to the race. I went with a very fast setup. 15 km into the Time Trial Italia 24 ultra cycling race the sound was there…PUFF. Completely flat tire within seconds. A clear cut. Possibly from glass. I had to stop and put in a tube while the competitors passed me on the road.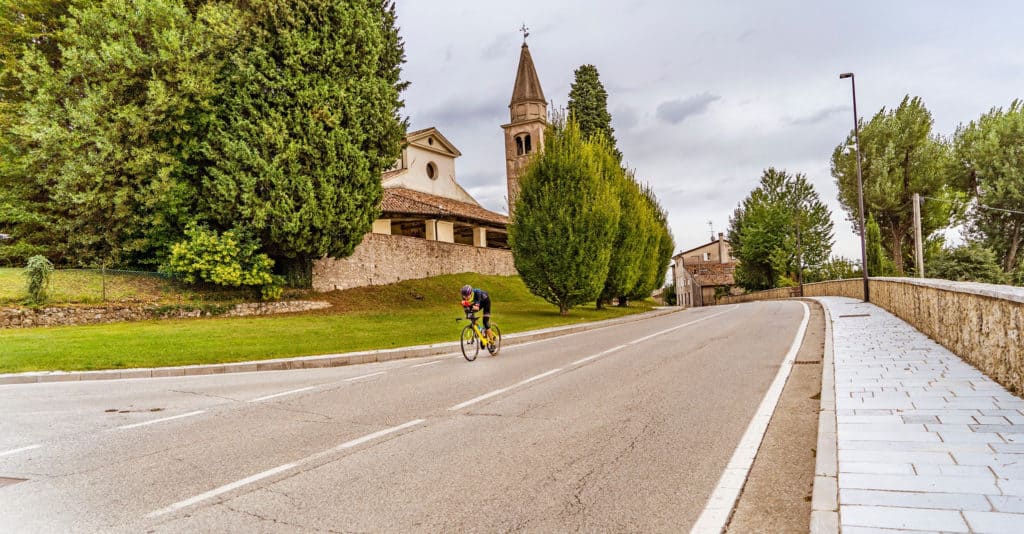 Settling in time trial pace
Over the radio I shouted to Caroline that I had had a puncture. Luckily she calmed me and said that it was bad luck and we just needed to focus on the planned pace. I was around 8 minutes behind schedule. Talking with Per we decided to go a little harder than planned during the next couple of laps, trying to win back the lost time. It went well and the body responded as expected. A little higher heart rate and lap times similar to the leading riders. Mentally I was in control and felt that my luck was starting to change.
Pufff…no way! I was going through the pit area in 7th place after around 4-5 hours of racing. "I can not have a puncture again. It must be in my head." I continued. 5 minutes later it was completely flat. I could not fix it on course and had to turn around wasting valuable time again.
In the pit Caroline helped me fix the problem and got me back on track. Mentally the bad luck was getting on my nerves. I was discussing it with Per over the radio. "How much bad luck is possible to have in a 24-hour race," I remember saying. 20 minutes after the leading rider Per reminded me that everything can happen and that we just had to settle into our planned pace and wait for the competitors to start making mistakes.
Keep the rider on the bike
8-9 hours in, my consistent riding had put me in 6th place in the Time Trial Italia 24. I was still behind our pacing plan and the leaders, but I was convinced that I could improve further during the upcoming rainy night. Something was starting to feel odd though. I felt like I needed to go to the toilet. Normally I do not have to do toilet-stops in 24h races and already having to stop after only a third of the race was strange. The feeling developed quickly with starting stomach cramps. We decided to make a stop even though it would cost extra time. Long story short…I just could not go to the toilet.
Back on the bike. Still with stomach cramps I tried to push through. The next couple of laps I started losing time. I remember looking at my Wahoo. The heart rate was too high compared to the power. The cramps in my stomach was starting to move into my lower back. Caroline had tried to get my stomach back on track, but it was not helping. As the evening approached with clothes change and lights, I tried yet another time on the toilet. No success. I just could not get rid of anything.
I did yet another lap. The cramps were still there now with a starting dizziness. Going through the pit-area I looked into the eyes of Caroline who tried all she could to raise my spirit. On the next climb I was almost standing still with riders starting to pass me from behind. A few hundred meters from the top I had to pull the bike into the side of the road where I threw up. Right there the Time Trial Italia 24 ultra cycling race was over for me.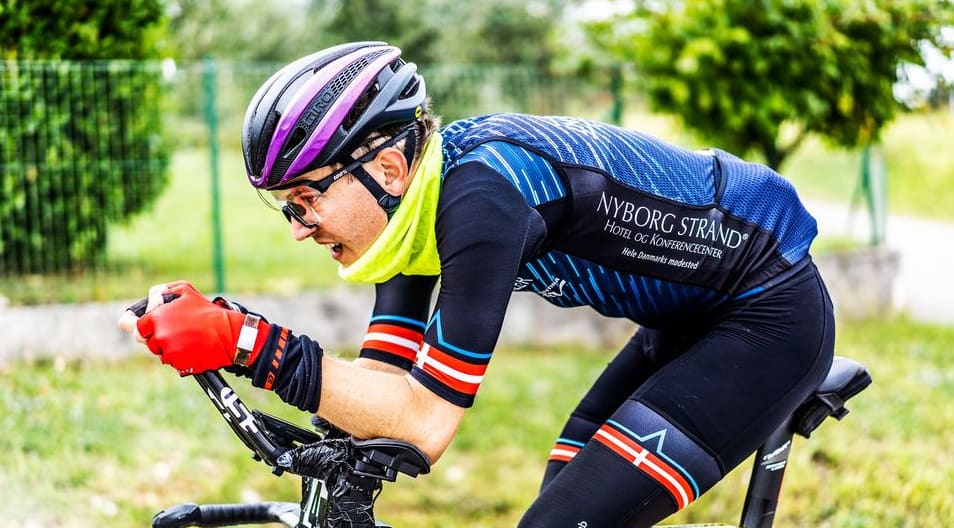 Evaluating the facts
Now sitting at home, I have the feeling that I did not get what I came for in Time Trial Italia 24. I stopped after 11 hours 37 minutes and covered a distance which by the end gave me a 10th place. It might sound like a fair result with the difficulties and the fact that I only spent around half the available time on course. But it was not what I came for.
So what went wrong? Well, I have several qualified guesses from the analysis of the race which I've made with the crew after the race. I will keep the details internally, but one thing is for sure. In ultra cycling races you need to bring your A-game, have the right legs and a bit of luck. I lacked some of that and my body did not work as it usually does.
Looking at the lap times from the race I was racing with the best on all laps where I did not have punctures or toilet-stops. As Caroline put it in the car on our way home "…it was just not meant to be…" in this race. In French you would say "un jour sans". I think that is a good way of explaining it. Simply a day without. Without what it takes to be competitive in a strong field of international ultra cyclists.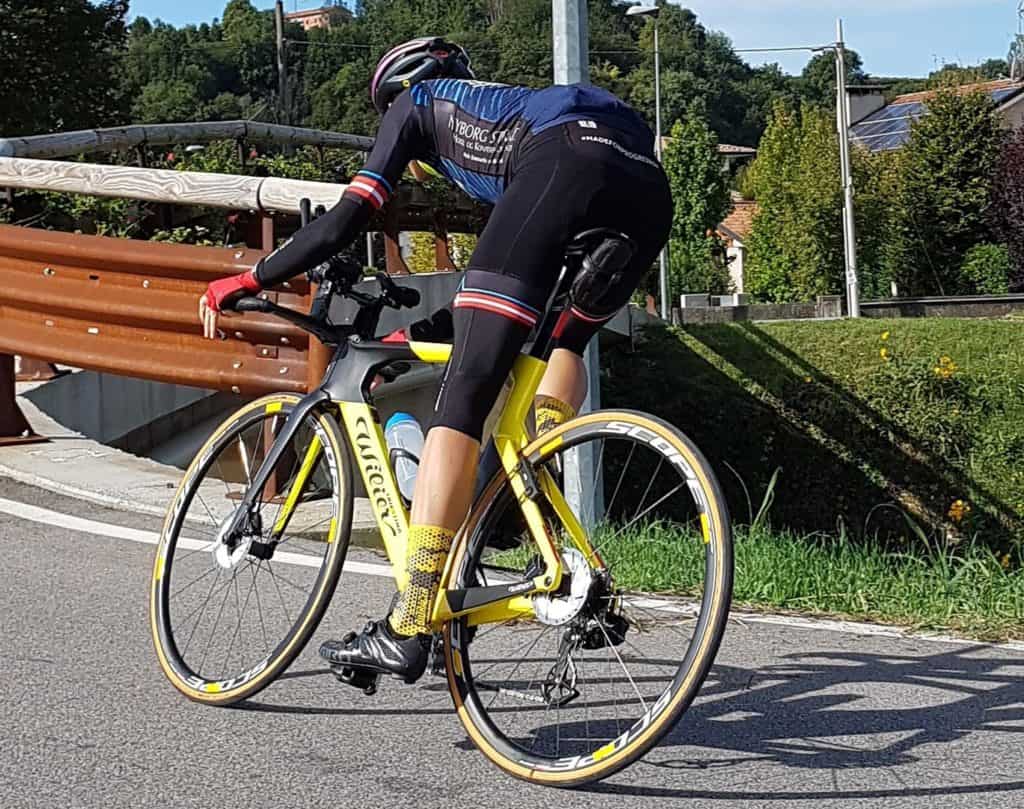 Where to go from here?
As expected, the World 24h Championships was cancelled and with that my off-season has started and my 2020-season is over. As I started this race debrief blog post a strange year with a special ending but also a year where the crew and I have achieved some great results including the victory at Helnæs24 and reaching that special distance of +800 km in less than 24 hours. Even though the off-season has only just begun the 2021 ultra cycling race-season is already starting to form in my head and meetings with current and new partners have been set up during this Autumn. To be honest I can't wait to return to a (hopefully) more normal racing year in 2021. The ambitions are clear to me but I will wait just a little longer to tell you all about it. For now keep riding.