Setting 24-Hour Record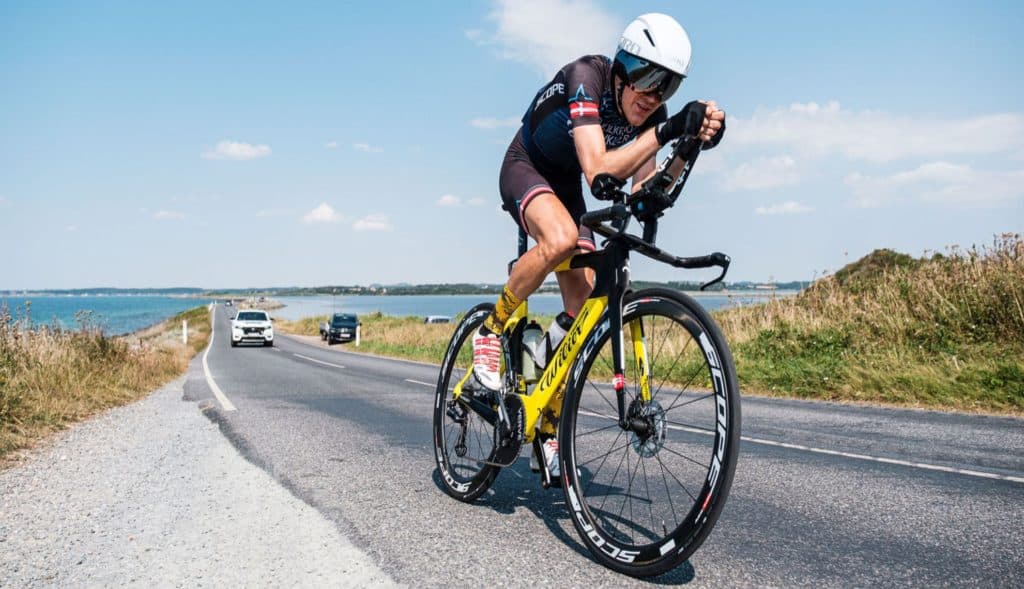 Almost one year ago I wrote a blog about the crew and I competing at the national 24h-race Helnæs24. I won the race but did not live up to my own expectations. Setting a new national 24-hour record was my target. Story short I did 759,5 km. It was enough for a new personal record but I lacked 5% for a new record. If you want the long version you can read my race debrief here.
So, how to come back from that?
To understand my approach, I must explain the plan for my 2020-race season. I was planning on racing world cups like Race across Italy in April and Race across Germany in June. The ongoing Covid-19 pandemic had cancelled almost all races in 2020. Even my backup plan of racing a couple of 24h-races during June and July flopped with cancellations everywhere. That left me with no races in sight except from a late season-debut at Helnæs24 in August. A plan was starting to form. I wanted to find those 5%.
It is no secret that getting into that very selective club of riders above 800 km is not easy. I am not a big powerful rider with my 180 cm and 63-64 kg. I had to use my scientific approach to get as much speed as possible out of my power. But how does a lightweight rider, build for races with much more altitude like Race across Italy, set distance records?
The 24-hour race at Helnæs just seemed like the right place for a 24-hour record. Even though the lap is along hilly, twisty roads at the coast which isn't ideal for a long-distance record. I knew that the entire elite of ultra cyclists in Denmark would be there. Like me all hungry for racing duo to the lack of races during Spring. Motivation for winning would be high.
Setting goals
Setting goals is always the first step of any race or challenge that I want to tackle. What do I really want to achieve? For the race I came up with three targets which motivated me:

A) Set a new 24-hour record by riding more than 800 km in 24 hours.
B) Win the title for the second year in a row beating the elite of Danish ultra cyclists.
C) Perform consistently at xxx watts for xx hours.

After setting the goals all I had to do was to fill in the x's.
Form-vise I knew how to prepare. Through my preparation for the World 24h Championships in 2019, I had found the right formula on how to prepare physically. Read how that race went here. Besides, 90% of ultra cycling is mental. It is only the other half which is physical. Ha ha, no I mean most people tend to overthink things. Anyone can stay awake for 24 hours, right? Now all you must train for is a consistent power output in an as effective position as possible. This while taking care of hydration, nutrition and everything else which keeps the engine going. Luckily, I have my support crew to help me stick to the plan when my brain turns off during races.
Test or lose
Another very important thing was the work and testing with my partners. As the race approached, I started testing different setups on the course and at Frank Institute of Sports. Different rim heights form Scope Cycling, tubeless and clinchers from Schwalbe and with different tire pressures. No stone was left unturned. I did aero-testing when it came to finding the ideal helmet, shoes and clothing from Giro, Bioracer and GripGrab. Even my position on my Wilier Turbine was tested and retested several times trying to find those minimal gains for the 24-hour record. The frame itself is standard for a TT. But with special arm cups, customized head unit mount and customized details that only I know. Thanks to Folkebo Cykler for always being ready to help with my crazy ideas and building projects and to all partners for the support in a very different season.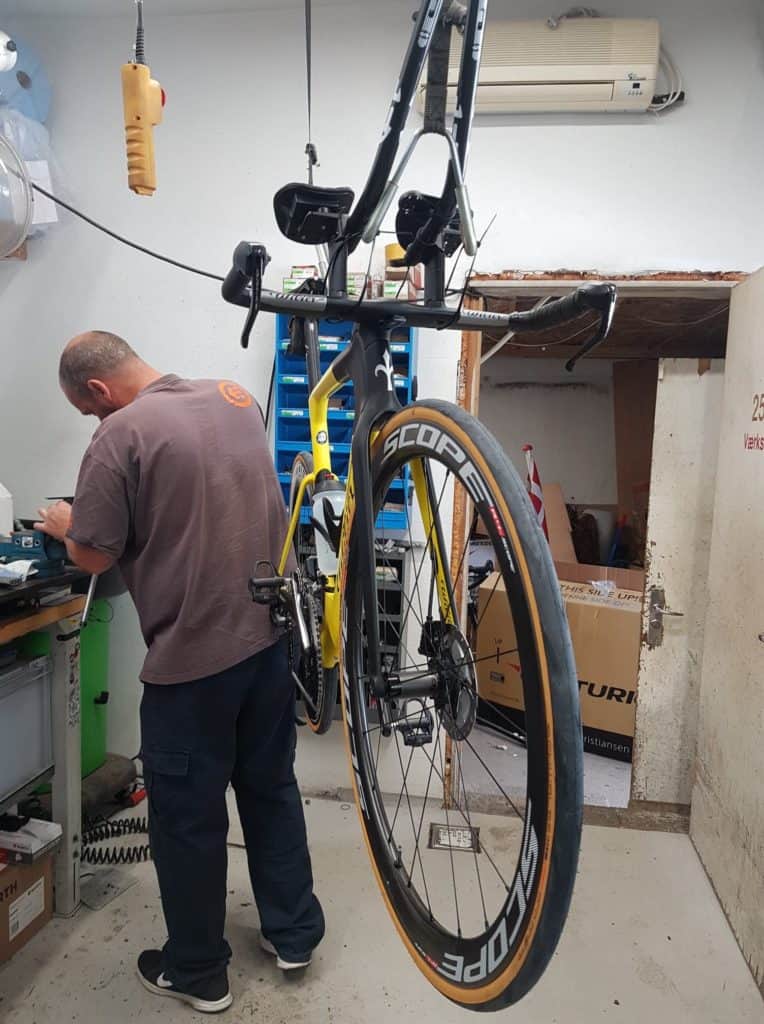 The Start of the Race
The race started fast as expected. Some of the strong guys like were really putting out a solid pace. Further back I tried sticking to the plan of not overdoing it in the start. 24-hour-races are so difficult because people always tend to go too fast too soon. Temperature was already high into the twenties at the start and hydration would be a major factor later on. Getting the right amount of energy, electrolytes and water was already important by hour 3-4. I started catching some of the early-birds who had gone too fast too soon.
Around 6-8 hours in people were really suffering in the heat. I saw more riders having to stop in the pit-area with cramps and dehydration. At this point I had excelled to second place staying consistently between four and eight minutes behind the leading rider. I passed my competitor Michael Knudsen several times at the turning point and made some observations regarding his condition every time. No big signs yet but small ones. In 24 hours I find that I have plenty of time to analyse the body language of the other riders. Not trying to overdo it I continued the plan decreasing the pace just a tiny bit. Enough to ensure time for my body to consume the right amount of fluid which was crucial with plus thirty degrees Celsius.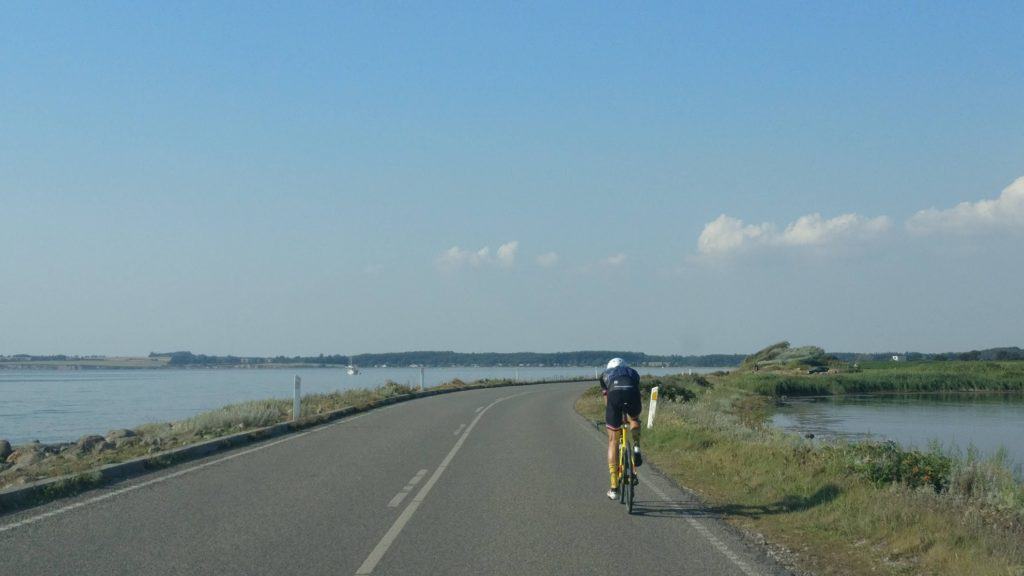 The racing starts
At hour 12 the gap had grown to 18 minutes and talking with the crew thoughts and doubt like "…maybe he is just stronger than expected…" and "…maybe I have miscalculated…" started rolling in at the back of my mind. At the same time, I had the feeling that he wouldn't be able to keep his pace during the night. I still cannot explain how. I could just feel it. I called the crew and said "…that they shouldn't worry too much. Now is the time for the real racing to actually start. I will catch the last competitor between hour 16 and 18 and go for the 24-hour record."
Already at the next lap we got some indications from the official race organization and the split times. The gap had shrunken with around three minutes in one lap. During the next couple of laps I focused on one thing. Staying in control, eating and drinking. Now the real racing had started.
Predicting 24-hour races
3 hours later the red back lights of a support car was emerging in the dark over the dam of Helnæs. Mentally I was as focused as ever and really in control of the situation. Within few kilometres I closed the gap and passed the last rider in front of me. Now it was just me against the clock and the 24-hour record.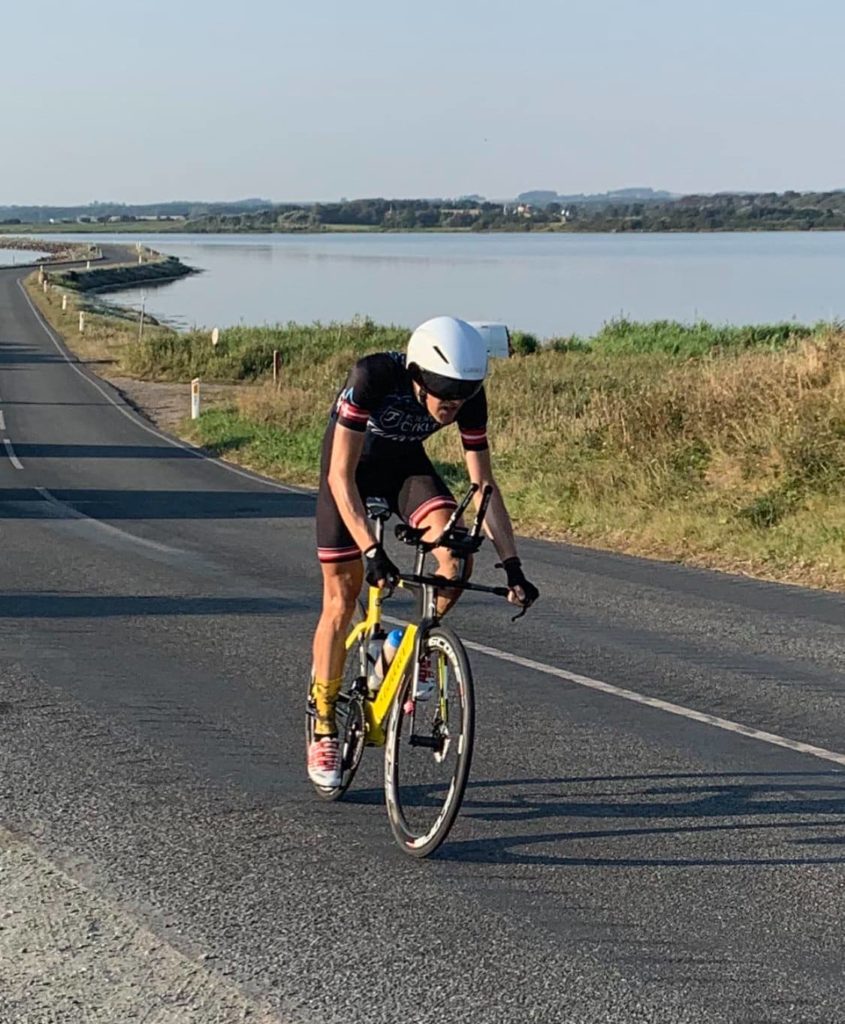 Timing is everything in 24-hour records
In ultra cycling as in life timing is important. We knew that I needed to finish 22 of the big laps to be able to beat the current record. With 24-hour races it's difficult to time it just right. The organizer sets a specific time where you have to start doing a shorter finishing lap. At Helnæs24 the final laps are a lot slower duo to corners and altitude compared to the big one. Hence the need to reach as many big laps as possible in the first 21 hours 50 minutes. We had calculated how much I needed to increase my power in the final laps. Question was if would I be capable of doing that?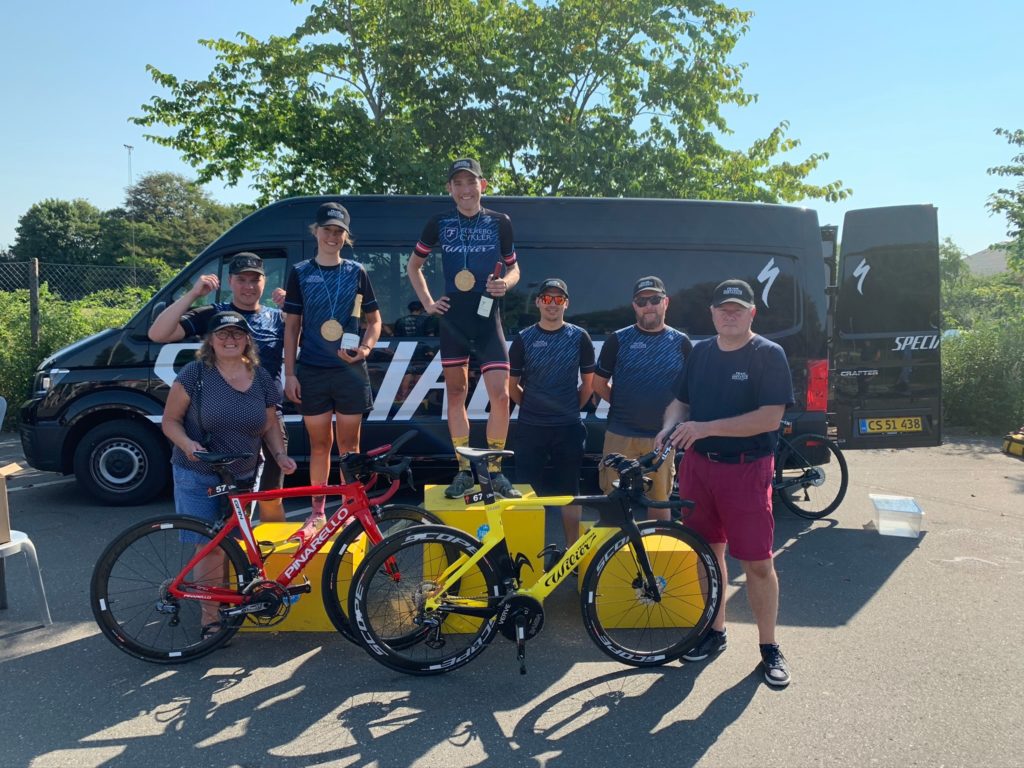 Our Race – Our Pace
On lap 20, 21 and 22 I made a couple of mistakes. I did not feel like pushing too hard. Maybe the heat had got the better of me or maybe it was just the mental thing of staying focused for 24 hours. It resulted in me settling for a little lower pace than planned. At the time I thought it would give me enough recovery to go fast on the small laps. I hit the small laps with the crew over the radio: "14 minutes 30 seconds per lap. That is what it takes for a new record!" Water. Breath. GO.
I didn't feel it right from the start. But after three small laps at 13:26, 13:08 and 13:36 I was sure. I had gone too easy on the last three of the big laps. There was energy left in the tank. A fast calculation in my head made it clear that I could go for an 8th small lap. I needed to go faster than 36.8 km/h for the last hour of racing (12:13 per lap). This to maximize the distance within the time available. For a short moment I thought that it was possible. Seeing my lap time when passing the pit area I knew it wouldn't be. To be honest I didn't care at all anymore. My body was on cruise control with focus on control. I just wanted to show everyone that this race was mine.
On the final lap I allowed myself to just let it all sink in. We had done it. Showed that this race wasn't just a race. My crew and me. It was our race, it was our pace and finally our record. 801.08 km.
Full results are found here.